GP Services for Willetton, Parkwood & Riverton suburbs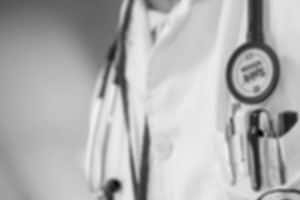 We provide GP Services and other health checks and procedures for families living in Willetton, Riverton and Parkwood suburbs.
Call (08) 6559 4788 to book procedures including Iron Infusions, Contraceptive Implant – insertions and removals (see our Family Planning page) and lesion removals amongst our other GP Services.

Family health looks at maintaining the health of the family unit. Families can share many things that can increase your risk or that of a family member of having a health condition. If you know there is a history of a health condition in the family let your doctor know, so they can help you identify ways to reduce your chance of developing the condition.

Childhood is an important time and ensuring and maintaining children's health, is essential in assisting their future wellbeing. Health ailments for children can be grouped into two main categories, physical and mental ailments. Don't let little things turn into big things.

Women's health differs from Men in various ways and sometimes it is easier to talk to a female GP about your health issues. Whether it is routine health checks, contraception or discussing pregnancy, our doctors are here to assist.

Thinking about starting a family and want to know your options? Are you trying to get pregnant or are already pregnant and need a GP to help with the pregnancy. Talk to one of our lovely doctors to explore how they can help.
Most of our Willetton Doctors are bi-lingual, speaking English, Manadarin, Cantonese or Hokkien.

INTRA-UTERINE CONTRACEPTION AND CONTRACEPTIVE ROD INSERTIONS/REMOVALS
Looking for a contraception solution not involving the pill, then we can help you. Our doctors are trained in the insertion and removal of intra-uterine devices. Make an initial appointment with one of our doctors to discuss your options.

There are a variety of ailments affecting men in Australia today. Booking an appointment with your GP for regular health checks is essential, especially with an aging population, don't let little things turn into big things.

Have you injured yourself at work, then don't delay. Our experienced GP's can assist with a holistic approach and are happy to coordinate with your employer and rehabilitation providers to help with a speedy recovery.

Need a pre-employment medical completed for a prospective job, then let us help you. GP Services at Vitalia Healthcare include a variety of procedures, including basic vision test, ECGs and Spirometry and pre-employment medicals. Please contact one of our friendly receptionists for more details.

Have you served in the Australian military services and suffered some type of physical injury or psychological trauma? Our Willetton doctors can help. Doctors at Vitalia Healthcare provide a variety of GP services. Medical costs fall under DVA with no GAP.

Over half of Australians have health conditions that can be prevented. Take the first step and talk to your GP, let us help you. If you have been ignoring the symptoms, it's time to start taking action.

Chronic Disease Management
The management of chronic disease is more like a commitment. You need to make regular appointments with your GP. Through the use of a GP Management Plan and a Team Care Arrangement, your GP can access allied health visits covered under Medicare.

Looking after our bodies is only half of the equation – focussing on maintaining our mental health is essential. The doctors at Vitalia Healthcare can help you through the use of a Mental Healthcare Plan, allowing patients to access psychology visits covered by Medicare. A variety of mental health conditions can be treated, so please make an appointment with a Willetton Doctor for more information.