Adult and Child vaccinations now available
We have Pfizer, Novavax and Moderna vaccinations
How do you book an appointment for a COVID-19 vaccinations at Vitalia Healthcare?
Through this website at www.vitaliahc.com.au
By phoning the clinic on 6559 4788 during business hours
There is also a hotline for patients who don't want to book using the above. The phone number is 1800 020 080.
NB: You will need a valid Medicare card for COVID-19 vaccination at our clinic. If you do not have a Medicare Card, the Commonwealth government has instructed us to direct you to one of WA's GP Respiratory Clinics.
Vitalia Healthcare is already vaccinating patients aged 12 years old with the Pfizer Vaccine.
ATAGI recommends that children aged 12–15 years get the Pfizer vaccination (from 13th September 2021).
Immunocompromising conditions 

Haematological diseases or cancers 

Including leukaemia, lymphoma or myeloma resulting in immunocompromise 

Recommend discussion with specialist regarding optimal timing of vaccination.

Solid organ transplant recipients who are on immune suppressive therapy 

Recommend discussion with specialist regarding optimal timing of vaccination.

Bone marrow transplant recipients or chimeric antigen receptor T-cell (CAR-T) therapy recipients or those with graft host disease 

Recommend discussion with specialist regarding optimal timing of vaccination.

Non-haematological cancer 

Diagnosed within the past 5 years or on chemotherapy, radiotherapy, immunotherapy or targeted anti-cancer therapy (active treatment or recently completed) or with advanced disease regardless of treatment. 

Adult survivors of childhood cancers 

Nil.

Chronic inflammatory conditions requiring medical treatments 

Including systemic lupus erythematosus, rheumatoid arthritis, Crohn's disease, ulcerative colitis, and similar who are being treated with disease modifying anti‑rheumatic drugs (DMARDs) or immune-suppressive or immunomodulatory therapies. 

Generally not inclusive of people living with osteoarthritis, fibromyalgia, myalgic encephalomyelitis/chronic fatigue syndrome or similar non-immunocompromising inflammatory conditions. 

Primary or acquired immunodeficiency 

Including congenital causes of immunodeficiency and HIV/AIDS. 

Other underlying conditions 

Chronic renal (kidney) failure with a eGFR of <44mL/min 

Does not include mild-moderate chronic kidney disease.

Heart disease 

Including ischaemic heart disease, valvular heart disease, cardiomyopathies and pulmonary hypertension, and in people with complex congenital heart disease.

Chronic lung disease 

Including chronic obstructive pulmonary disease, cystic fibrosis, interstitial lung disease and severe asthma (defined as requiring frequent hospital visits or the use of multiple medications). 

Does not include mild or moderate asthma. 

Diabetes 

Nil. 

Severe obesity 

BMI ≥ 120% of the 95% percentile for age or absolute BMI ≥ 35 kg/m2 whichever is lower.  

Chronic liver disease 

Nil.

Chronic neurological conditions 

Including stroke, dementia, multiple sclerosis, motor neurone disease, Parkinson's disease, cerebral palsy and epilepsy. Generally not inclusive of migraine or cluster headaches.

Poorly controlled blood pressure (defined as two or more pharmacologic agents for blood pressure control, regardless of readings) 

Nil.

Those on NDIS and/or living with significant disability requiring frequent assistance with activities of daily living

Including down syndrome, muscular dystrophy, traumatic brain and spinal cord injury, severe intellectual disability.

Those with severe mental health conditions 

Including schizophrenia and bi-polar disorder.

Children with complex chronic disease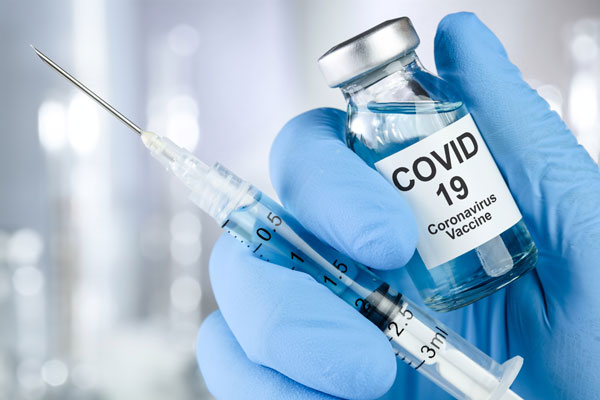 What is the new ATAGI advice?
COVID-19 Vaccination – the Delta Strain and AstraZeneca
Pregnant women are now eligible for COVID-19 vaccination and should be prioritised for the Pfizer (Comirnaty) vaccine at any stage of pregnancy.
Women who received their first dose of COVID-19 AstraZeneca vaccine and are pregnant can receive a second dose of either the COVID-19 AstraZeneca or the Pfizer (Comirnaty) vaccine, although the Pfizer (Comirnaty) vaccine is preferred due to the amount of international safety data.
The Australian Technical Advisory Group on Immunisation (ATAGI) have reviewed their advice on the AstraZeneca vaccine. They have recommended that Pfizer is the preferred vaccine for people aged under 60 years. This doesn't change who is currently eligible for a COVID-19 vaccine, but it means if you are under 60 it is preferred you get the Pfizer vaccine.
However as of the 30th June 2021 the Health Department has advised
that the AstraZeneca vaccine can be provided to people aged 18 to 59 years of age if:
The Pfizer vaccine is not available
The benefits to the patient are likely to outweigh the risks for that patient
The patient is prepared to accept the risks and has made an informed decision based on understanding the risks and benefits.
Furthermore anyone wanting the AstraZeneca vaccine aged under 60 years old (especially patients aged between 18 – 39) must first have a consult with the doctor to assess the risks and benefits before proceeding.
𝗪𝗵𝘆
𝗵𝗮𝘀
𝘁𝗵𝗲
𝗮𝗱𝘃𝗶𝗰𝗲
𝗰𝗵𝗮𝗻𝗴𝗲𝗱?
ATAGI have made this recommendation because of new evidence that shows the risk of thrombosis with thrombocytopenia syndrome, or TTS (which is a rare blood clotting syndrome) in the 50 – 59 age group is higher than initially thought.
𝗜'𝘃𝗲
𝗵𝗮𝗱
𝗺𝘆
𝗳𝗶𝗿𝘀𝘁
𝗱𝗼𝘀𝗲
𝗼𝗳
𝗔𝘀𝘁𝗿𝗮𝗭𝗲𝗻𝗲𝗰𝗮, 𝘀𝗵𝗼𝘂𝗹𝗱
𝗜
𝗴𝗲𝘁
𝗣𝗳𝗶𝘇𝗲𝗿
𝗳𝗼𝗿
𝗺𝘆
𝘀𝗲𝗰𝗼𝗻𝗱
𝗱𝗼𝘀𝗲?
No, this isn't necessary. If you have had your first AstraZeneca vaccine dose without any serious side effects, you can receive your second dose as planned.
To ensure maximum long term immunity, it is important you receive two doses of the same COVID-19 vaccine.
𝗜'𝘃𝗲
𝗵𝗮𝗱
𝗺𝘆
𝗳𝗶𝗿𝘀𝘁
𝗱𝗼𝘀𝗲
𝗼𝗳
𝗔𝘀𝘁𝗿𝗮𝗭𝗲𝗻𝗲𝗰𝗮, 𝗮𝗻𝗱
𝗵𝗮𝘃𝗲
𝘀𝗶𝗱𝗲
𝗲𝗳𝗳𝗲𝗰𝘁𝘀
𝘁𝗵𝗮𝘁
𝗜
𝗮𝗺
𝘄𝗼𝗿𝗿𝗶𝗲𝗱
𝗮𝗯𝗼𝘂𝘁. 𝗪𝗵𝗮𝘁
𝘀𝗵𝗼𝘂𝗹𝗱
𝗜
𝗱𝗼? 
If you have recently had your first vaccine dose and are experiencing any side effects that you are worried about, please book an appointment for you to see one of our doctor to discuss your concerns further.
𝗜
𝗮𝗺
𝟲𝟬
𝘆𝗲𝗮𝗿𝘀
𝗼𝗿
𝗼𝘃𝗲𝗿, 𝗶𝘀
𝘁𝗵𝗲
𝗔𝘀𝘁𝗿𝗮𝗭𝗲𝗻𝗲𝗰𝗮
𝘃𝗮𝗰𝗰𝗶𝗻𝗲
𝘀𝘁𝗶𝗹𝗹
𝘀𝗮𝗳𝗲
𝗳𝗼𝗿
𝗺𝗲?
Yes, the AstraZeneca vaccine is still safe for you.  The risk of thrombosis with thrombocytopenia syndrome, or TTS (which is a rare blood clotting syndrome), is much lower in people aged 60 years and over. Additionally, if you are aged 60 and over you are much more likely to become seriously unwell if you catch COVID-19.
𝗜'𝗺
𝗯𝗼𝗼𝗸𝗲𝗱
𝗶𝗻
𝗳𝗼𝗿
𝗺𝘆
𝗳𝗶𝗿𝘀𝘁
𝗱𝗼𝘀𝗲
𝗼𝗳
𝘁𝗵𝗲
𝗔𝘀𝘁𝗿𝗮𝗭𝗲𝗻𝗲𝗰𝗮
𝗖𝗢𝗩𝗜𝗗–𝟭𝟵
𝘃𝗮𝗰𝗰𝗶𝗻𝗲
𝗮𝗻𝗱
𝗜
𝗮𝗺
𝘂𝗻𝗱𝗲𝗿
𝟲𝟬, 𝘄𝗵𝗮𝘁
𝗱𝗼
𝗜
𝗱𝗼?
If you are aged under 60 years, and you have an appointment to receive your first dose of AstraZeneca, it is recommended you cancel this booking. You can schedule an appointment at a Pfizer vaccination site. If you need to find the site closest to you, you can use the vaccine eligibility checker on
www.health.gov.au
.
𝗪𝗵𝗲𝗿𝗲
𝗰𝗮𝗻
𝗜
𝗴𝗲𝘁
𝗮
𝗣𝗳𝗶𝘇𝗲𝗿
𝘃𝗮𝗰𝗰𝗶𝗻𝗲?
Vitalia Healthcare will commence vaccinating patients aged 16 – 59 years old with the Pfizer Vaccine from the 20th September 2021.
𝗜
𝗮𝗺
𝘂𝗻𝗱𝗲𝗿
𝟲𝟬, 𝗮𝗻𝗱
𝗜
𝗮𝗺
𝗳𝘂𝗹𝗹𝘆
𝘃𝗮𝗰𝗰𝗶𝗻𝗮𝘁𝗲𝗱
𝘄𝗶𝘁𝗵
𝗔𝘀𝘁𝗿𝗮𝗭𝗲𝗻𝗲𝗰𝗮, 𝗱𝗼
𝗜
𝗵𝗮𝘃𝗲
𝘁𝗼
𝗴𝗲𝘁
𝗣𝗳𝗶𝘇𝗲𝗿
𝗻𝗼𝘄?
If you have received both doses of the vaccine you do not need to get vaccinated with any other COVID-19 vaccine.
Medical conditions that are eligible under Phase 1B include:
Is there a cost to the patient to get the COVID-19 vaccination?
No, there is no cost to the patient.
Can I get the COVID-19 vaccine and Flu vaccine together?
Giving a flu vaccine with a COVID-19 vaccine on the same day is allowed.
Patients should talk to their doctor if they have any queries.
What are the possible side effects from the COVID-19 Vaccine?
Less common side effects after COVID-19 Vaccine include:
If your side effects last longer than a couple of days, please seek medical advice from your doctor.
COVID-19: Don't forget to wash your hands...
Chronic Disease Management
If a patient is eligible and has signs of a chronic disease such as arthritis, asthma, back pain, cancer, cardiovascular disease, chronic obstructive pulmonary disease, diabetes or mental health conditions. Depending on their prognosis they can now access the following over the phone: