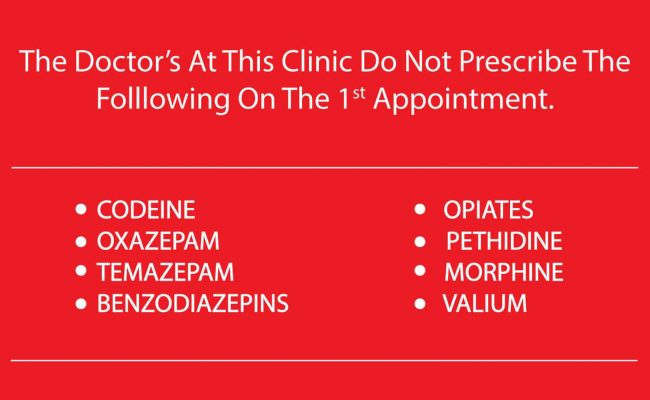 After long and careful consideration, we have made the decision to introduce mixed billing from the 3rd January 2022.
What does mixed billing mean?
Mixed-billing means that some patients will pay a 'gap payment' for appointments after the aforementioned dates. A gap payment is an out-of-pocket cost that is the difference between the practice's private fee and your Medicare rebate. For our practice, patients eligible for a Medicare rebate will incur an out-of-pocket cost of between $7.85 – $20.00 for your standard and long consults, however, some patients will continue to be bulk-billed, please refer to our FEES page for more details. Other item numbers used may incur additional charges.
Arriving for your Appointment
We always try our best to run on time, unfortunately there will be times when patients run over their allocated time.   To that end, we would like to request that patients please adhere to the following booking rules to help us provide a better service:
If you are a new patient please arrive 15 minutes before your appointment to allow yourself time to fill out the New Patient Paperwork;

When booking your appointment please try and book the appropriate time, that is if you only have one issue to discuss a standard appointment should be fine, if you have a care plan or several issues to discuss a long appointment should be used;
Please arrive 10 minutes before your appointment.  Unfortunately if you are more than 10 minutes late for your appointment, the doctor will be unable to see you and you will be required to reschedule your appointment;
All appointments booked should receive an SMS reminder appointment 24 hours where you will be required to click on Y or N to confirm, please try and reply.
Motor Vehicle Accident Appointments 
Patients that present to the medical centre for an appointment as a result of car accident are welcome.   Please ensure you provide our receptionists with your claim number and date of accident when making your appointment.
Patient Personal and Health Information
Your medical record is private and confidential. It is always our policy to maintain the security of personal health information. A copy of our detailed Privacy Policy is available at reception and under Patient Forms on this website. Our practice is registered to participate in, and supports, the digital My Health Record system, if you have any questions please talk to our receptionists for further details.
Vitalia Healthcare now uses text messages as a reminder service for appointments, results recalls and health reminders. If you do not wish to have a text sent to your mobile phone, please contact our receptionist at your earliest convenience.
Telephone Contact with Doctors
It is often difficult for the doctor to interrupt another patients  consultation when a patient wants to talk to them on the telephone. As a result our lovely receptionists generally ask you to leave a message and the doctor will try there best to return the call when they become available.
Only medical emergency calls will be taken. 
Any conversations by telephone, as with normal doctor consultations are strictly confidential.
**PHONE CONSULTS ARE AVAILABLE FOR PATIENTS THAT HAVE ATTENDED THE PRACTICE IN THE LAST 12 MONTHS AND BABIES AGED 12 MONTHS AND UNDER. AS LONG AS YOU HAVE A VALID MEDICARE CARD OR OVERSEAS COVER  WITH BUPA, ALLIANZ, MEDIBANK AND AHM; FEES MAY BE APPLICABLE.  PLEASE CALL 6559 4788 FOR AN APPOINTMENT**
OPENING HOURS
Monday – 8.30am – 5.00pm
Tuesday – 8.30am – 5.00pm
Wednesday – 8.30am – 5.00pm
Thursday – 8.30am – 4.30pm
Friday – 8.30am – 5.00pm
Saturday – 8.00am – 12.00pm
Do you require a Doctor afterhours, call Dial A Doctor on 1300 030 030.
E-Health

National Bowel Cancer Screening Program

Australian Immunisation Register
Please speak to your GP or Nurse for further any information.
We are committed to preventative care and from time to time you may be contacted by our medical centre by either SMS or email to book an appointment for repeat tests, immunisations, general follow up or pathology results. If you do not wish to receive these reminder's, please advise your Doctor or reception team at your next appointment. 
It is practice policy that patient results are not released over the phone. Please make sure you book an appointment to review your results with your doctor.
If your tests or reports reveal any urgent concerns or you need to come in for a follow-up, the nurse or your doctor will contact you to book in for a consultation.
If English is your second language and you require a translator, please inform the receptionist by phone when making the booking or upon arriving at the medical centre.
If you require a repeat prescription it is practice policy that patients book an appointment to the see the doctor to obtain the script.